Jump Start Your Photography 10 tips
10 tips on the things I would do is one go to the movies to get inspired and prepare myself mentally. The second one would be trying to learn a new lighting technique to focus on how and not on what. The third one would be look at popular photoblogs and get inspired and getting ideas from other photographers. The fourth one would be listening to my favorite music. The fifth one would be shooting a sporting event to practice action shooting. The sixth thing would be looking 360 and look at all different directions and angles around me. The seventh thing would be shooting for a holiday theme in holiday spirit. The eighth thing would be shooting a gorgeous model to spend time with the definition of beauty. The ninth thing would be shooting in the dark. The last thing I would do is telling a story in 5 pictures to be able to help me with challenges in photography.
---
Social Media Trends for 2021
1. This trend is showing our "reel" brand with Instagram or Tik Tok which is an informal format to produce authentic content. It would apply to m brand because I'm showing of my work for photography, and I think people can see what my work consists of.
2. This trend is about long form videos like YouTube, quality videos and live streams that help you build trust with your audience.
3. This trend is about stories like on snapchat, twitter, Instagram, LinkedIn, and stories allow to show your audience a more personal side of yourself or your organization. It would apply to my brand because I can show of my brand through any platforms on my stories.
4. This trend is about going live instead of in person, doing virtual meetings or occasions behind screens were trending especially with covid happening.
5. This trend is about offering eCommerce in many platforms and how many people had many links for their brand or any type of organization they have.
6. This trend is about content strategy and how utilizing a lot of videos to get tips or information or step by step guides on places, products, food, etc. I can apply this to my brand because I can be able to give information on camera techniques or tips and guidance on photography.
7. This trend is about not doing long heavy text and captions that are long is something that audience are not looking for and making it short and simple and point across is the way to go.
8. This trend is about putting people first and building that loyal relationship with brands and able to engage with their audience on informal levels.
---
Broad Museum Collection Image Critique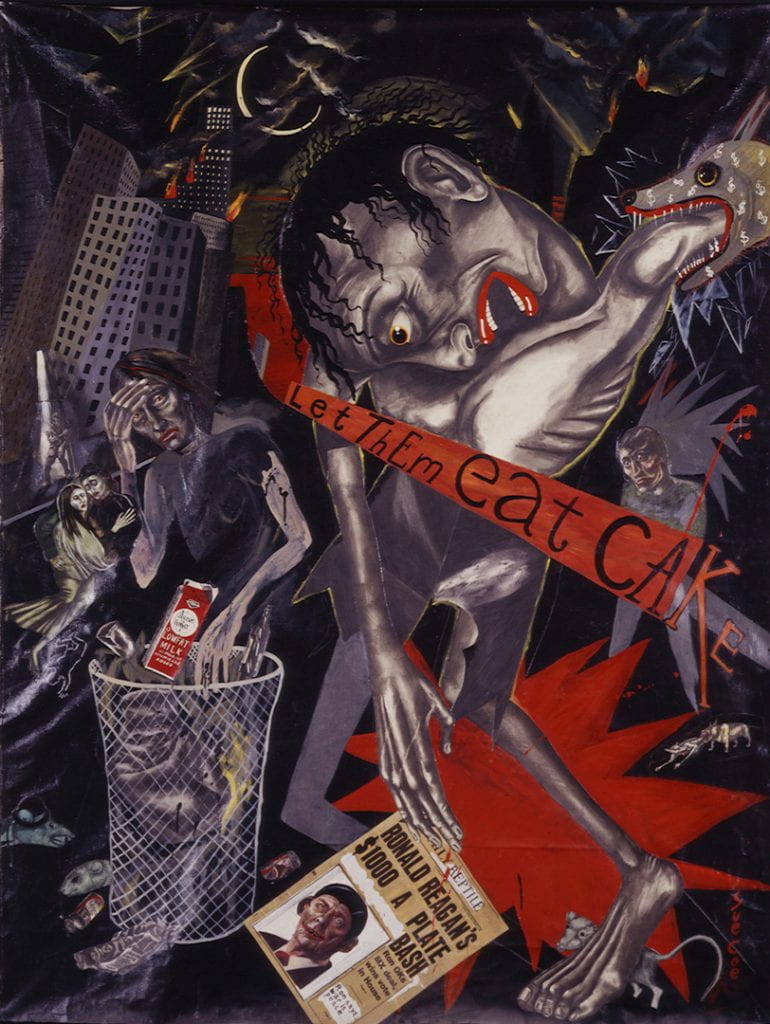 This picture really gets my attention and catches my eye. One thing about this artwork that I like is the story behind this is giving me a straight to the point picture because when I seen the "let them eat cake" I automatically thought of Marie Antoinette. A second thing about this picture that I like is the colors I think it really brings out the art more and has a lot of shapes and movement and has a lot of small and large shapes. A third reason is that it has a focal point it tells the viewers the story and it gives dramatic impact of this art. A fourth thing of what I like about this art is that there are rats, garbage, looks like the poor side of the city. Another thing I like is that it has a lot of movement there is so much in one picture to look at.
---
Job Hunting on Indeed
I am interested in working with photographing products such as jewelry. I found one on indeed a product photography at Jacmel Jewelry at New York, NY. Jacmel is one of the largest jewelry manufactures and distributors companies. Jacmel holds the distribution rights to several national brands including Disney, Hallmark, Hello Kitty, Nickelodeon, Stephen Dweck and Michael Aram. This is an excellent job they pay you $15 an hour and can be part time and hours per week is 20-29 hrs. This a way of me to photograph something else other than people.
What they do:
Photograph and edit jewelry using Photoshop.
Discuss and implement lighting patterns based on the Vendor specs.
Prepare images for Web based on Style/Vendor guides
Shoot still 360 video of jewelry and edit using Premier Pro.
Requirements for this job:
Familiar with Canon Cameras
Proficient in Camera RAW
Savvy with speed lights, strobes and light modifiers
Fluency in Spanish is not required but helpful.
Very detail oriented and energetic
Student in Junior or Senior year of school
This Job Is Ideal to someone who is:
Dependable
Adaptable/flexible
Detail-oriented
Achievement-oriented
Autonomous/Independent
---
Canon Lens Experience Reflection
The story I read was about someone named Ralph Lee Hopkins. He's a wildlife photographer, he does prancing deer's, soaring birds, or attacking birds. Photographing wildlife extends beyond tracking and photographing different species. Hopskin spend much of his time leading photographic junkets Lindblad Expeditions. He encounters so many different regions and types of terrain during his expeditions. I learned that he's Well known for his landscape photography, Hopkins remarks on his frequent use of the 70-300mm. He said with digital he's more creative and productive. Hopkins has been involved with conservation projects concerning areas of protection, having to focus much of his energy on helping others with their own photography making them understand. I think what he does as a job is cool, and I think it's amazing.
The second story I read was about someone named Peter Tellone. He's a landscape photographer and what I learned from him was that landscape imaging does not rely nearly as much on pure speed, silence, and smoothness of focusing, but instead its accuracy. His landscape work can be categorized in the realm of expansive scenes and emphasis on how light and interacting with the environment. He also uses different equipment to push his vision further and force himself to consider elements in a scene in a different way. The lenses he uses are the 70-200mm f/4L IS USM and the 24-105mm f/4L IS USM. I learned that when photographing within the landscape, this ability to reproduce colors and tones as they are a priority and speed-oriented to ensure the utmost in accuracy and consistency. His favorite lens is the EF 17-40mm f/4L USM offers prime-lens imagery with the versatility of a zoom lens.
---
Read and Reflect
Being a photographer would be the best job because you get to be your own boss. People being their own boss gives them freedom to do whatever they want to their clients and brand. You can take any pictures without telling you otherwise. The amount of freedom you also gain from being a photographer is like none other everything would be based around you. Photographers are able to work home or even travel. It brings a lot of satisfaction. The opportunities it provides keep life fresh and exciting. Sometimes, you end up meeting people in the creative field who are working on something that you realize you'd like to get involved in.
---
Critique of Silver List Photographers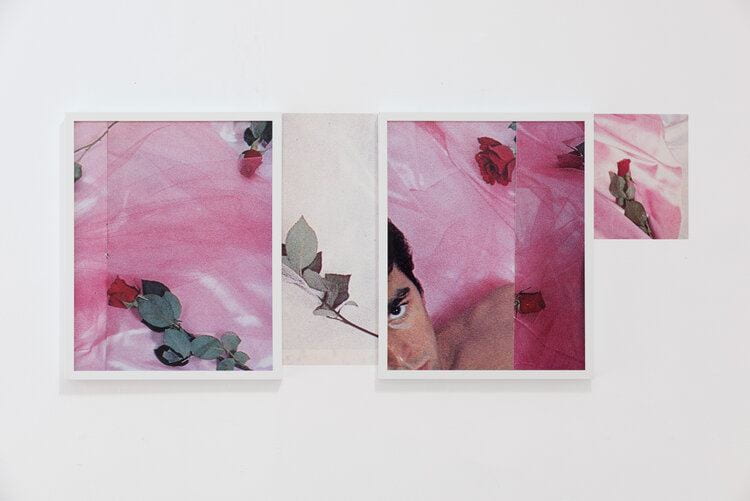 Pacifico Silano who's work consist an exploration of print culture the circulation of imagery and LGBTQ identity. He gets exhibited into group shows and even had his solo show and he's going to have one again this year at The Huston Center for Photography. His photography is amazing, he has a name for each his photos for example like the photo above is called "I won't last a day without you". I think his work of art speaks a lot it has a lot of potential. His website format is plain but very professional, but I think he should have a different website format more like aesthetic.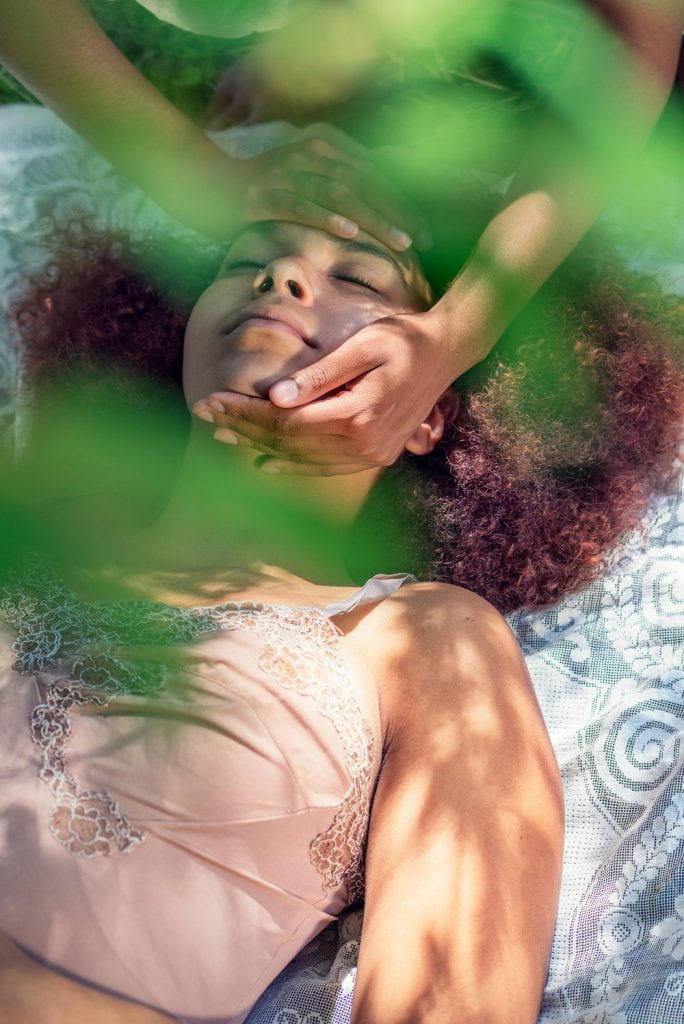 Nydia Blas is a visual artist and works as a freelance photographer for clients like The New York Times, The Washington Poster. She uses photography, collage, videos and books and address matters of sexuality, intimacy, and her lived experience as a girl, women, and mother. She is also recognized for her body of work entitled. Her photography just screams power and value, she presents through a black female lens. Her photography is just valuable she makes her photos speak for themselves. Her website format is very simple to, but her pictures fit perfectly with her website, she has her photos all together like in a collage form and I think that's cool but her website can use a little more creativeness to it.
---
Social Issue Reflection
When it comes to LGBTQ, I have my full support on them no matter what because I look at them all fair and equal. My perspective on them is they deserve as much rights as everyone else because it does not make them any less of a person. I feel this way because I grew up accepting anybody for who they are and not judgmental. My arguments on this are for. The person that has influenced my decisions is my cousin and my friends. The side of this issue is that people think of it as a "sin" or some people look at it as a disgrace to this world. Other people are against which is why many people from the LGBTQ do not have a voice. I do not really see their point of view because those are the type of people that are called homophobic. One of my reason for choosing my stand is to stand for the lgbtq and their rights. My poster is not supposed to offend anyone it supposed to bring out equality and their rights and voices to be herd. I am hoping it gets my point across the focal of the point is the colorful hand with all the LGTBQ flags.
---
Read and Reflect: Why is photography so important
I think photography is important because it allows people to see the world from different perspectives. Photography is so powerful that it brings meaningful experience to others in static images. It admires the most diverse scenarios captures moments. Sometimes photography shows you the meaning behind the photo. Photography can be fun in some sort of way and can be a hobby too. You can collect memories and play with variety of edit techniques. In photography you can always keep learning things. Photography also helps you connect with like minded people, and you can learn and challenge each other.
It's important because it helps you stay present it helps you find motivation and inspiration from different perspectives. Photography allows you to tell stories of yourself with your family to remember for long years. We wouldn't preserve memories of our lives and history without photography. Photography can not only tell us the past but can change the future. You can sell your photos and make money or sometimes get put into an art museum. Photography can help with business and promote products. Photography is important because it's a form of art. They allow us to experience the moments again and see new things from different perspectives.